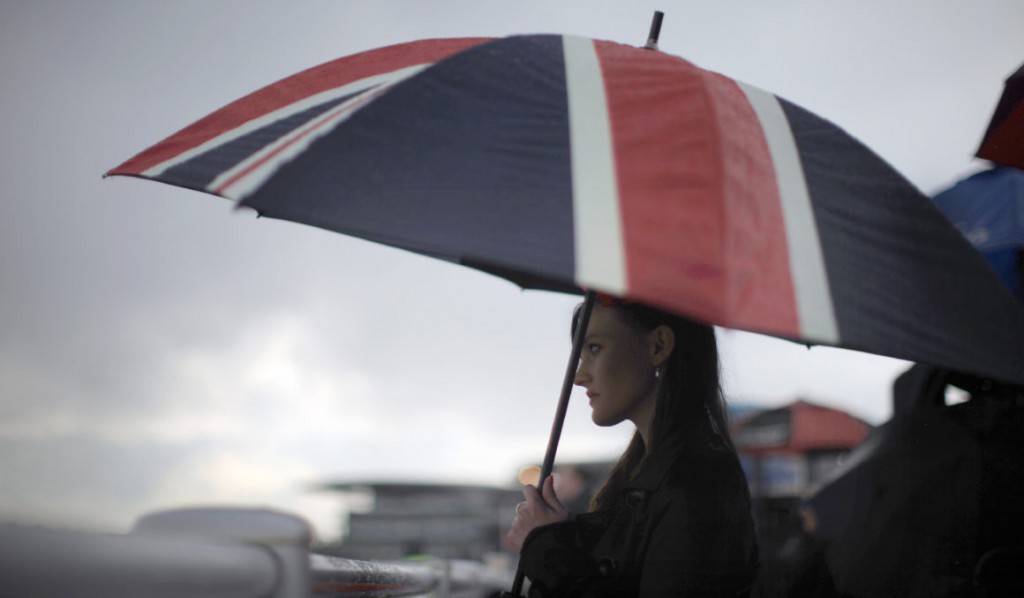 U.K. officials in Brussels who want a lobbying career after Brexit are finding companies reluctant to take them on, with some firms citing the need for a more "continental approach" in a changed European Union.
The shift in focus has led to what influence-industry experts say is a buyer's market as a potential glut of British Eurocrats begin looking for new job opportunities in Brussels. And it threatens Britain's long-dominant position in the EU lobbying world.
"They said, 'too many Brits, we don't need Brits,'" recalled one British national who was turned down by a well-known firm after the U.K. vote in June to leave the EU.
With Brits losing influence in the EU, lobbyists from Ireland, France and Germany are gaining a competitive advantage. Political insiders say British clout in Brussels is likely to wane further — both during the Brexit process and after.
"British influence has been very important in the past," said Pedro López de Pablo, spokesman for the center-right European People's Party in the European Parliament. While some Brits will still be able to exert some pressure, "it won't be as efficient" once U.K. officials leave the EU institutions, he said. "A lot of EU staff will look at any U.K. lobbyist as suspicious."
Sylvie Goulard, a French MEP from the centrist Alliance of Liberals and Democrats for Europe, said: "I'm sure that many former or current British officials are very competent — some of them are even excellent — but it is not surprising that a country deciding to leave the EU is losing influence."
Goulard also said that Britain's delay in invoking Article 50, which officially begins the process of leaving the EU, "is not creating a good climate."
Who has the influence?
Brits historically have been at the forefront of the EU public affairs game in Brussels. The term "lobbying" itself seems to come from the lobbies of the British parliament, where lawmakers gather before and after debates and are often approached by people hoping to influence their votes.
The exact number of British lobbyists in Brussels is difficult to gauge but some of the biggest shops are headed up by Brits, including Russell Patten at Grayling, Peter Guilford at gplus europe, Caroline Wunnerlich at FleishmanHillard, Julia Harrison at FTI, Tom Parker at Cambre and Jeremy Galbraith at Burson-Marsteller.
For the industry as a whole, Brexit is proving to be a business opportunity as British and continental companies look for help in navigating an uncertain future and American companies open new accounts to guard their business interests in Europe.
But British Prime Minister Theresa May said she wants to negotiate the terms of the U.K.'s future relationship with the EU in national capitals before triggering Article 50, putting a new premium on the pan-European outreach.
Germany, which has the biggest economy in the EU and dominates key posts in the Commission, Parliament and Council, will be one of the main players when it comes to negotiating Brexit legislation concerning access to the single market, giving German lobbyists an advantage.
"Clearly, Germany is going to call the shots on Brexit, so you want senior Germans in there," said Guilford of gplus europe.
The French will also play a key role in the negotiations, with the country's former foreign minister Michel Barnier recently appointed as the European Commission's chief Brexit negotiator. Barnier, a two-term Commission member himself, is from the French center-right, which lost power in 2012 but is well-positioned to return in the country's 2017 presidential election.
"Any lobbying firm that's looking to influence [the Brexit process], they're going to have to be aware," Guilford said. "When it comes to senior hires, you have to look quite surgically at where the power will be at key moments."
Irish lobbyists are in the highest demand, not just because of their appeal to American clients as English speakers and because of Dublin's proximity to London but because many of the world's largest tech companies like Apple, LinkedIn and Facebook have their European headquarters in Ireland.
But lobbyists from Nordic countries say they also see business shifting their way.
"There are some British clients who have come to us because we're continental and not British," said Karl Isaksson, managing partner at Swedish firm Kreab. His clients, especially in the financial sector, are looking for more of a "continental approach on Brexit."
According to the EU Transparency Register, a lobbying disclosure database, Kreab clients include the Central Bank of Ireland, UBS, Goldman Sachs International, MasterCard and Lloyd's Bank.
"There are clients who are quite wise about this. They realize that there's also a German round and a Danish round, and so on," Isaksson said, referring to the fact that any Brexit deal will have to be approved in the EU capitals.
Flooding the market
U.K. civil servants have a reputation for professionalism and many have built up contacts and trust in Brussels in their EU positions — qualities that would ordinarily make them highly marketable in the public affairs world.
But experts and MEPs said it is possible that many officials will be more reluctant after Brexit to meet with British lobbyists. In the European Parliament, the backlash against British MEPs began soon after the U.K. referendum, as some continental MEPs pushed to have their British colleagues removed from key committee roles or be marginalized in the assembly altogether.
Guilford also said that there is a sense of mistrust against MEPs from the Tory group or from UKIP who may or may not have backed Brexit because of their political affiliation — one that could have an effect on their future usefulness as lobbyists.
"I'd never know if their heart was in it," Guilford said. "Ultimately our clients need someone to campaign heart and soul to keep Britain in the single market, and it's the pro-Brexit camp that brought it into jeopardy."
Some British lobbyists even fear they could lose visibility on the Brussels speaking circuit, though at least for the time being Brexit will continue to be a hot topic at debates and conferences.
"It's too soon to say if we're going to be vetoed at panels," said a British lobbyist based in Brussels.
In the meantime, firms looking to hire new lobbyists can afford to be picky when it comes to British officials.
"There's lots of people on the market. I suppose if there's a glut of something, you look more critically at quality," Guilford said. "I've got the freedom of choice here, are these people really good?"
One option for Brits soon to be out of an EU job, of course, is to head for London. The city is already a hotbed of lobbying on Brexit as companies try to influence the U.K. government before it draws its red lines on access to the EU single market, and that could put a premium on the kind of insider Brussels knowledge that Eurocrats could take to the bank.
"It's important to have a focused position," said Brunswick Group partner Philippe Blanchard, noting the importance of the negotiations and the ability of lobbyists to influence them. "It's probably easier to carve a good ask, then make sure the rest is acceptable to others."
Source: http://www.politico.eu/article/british-lobbyists-eu-commission-meps-brexit/